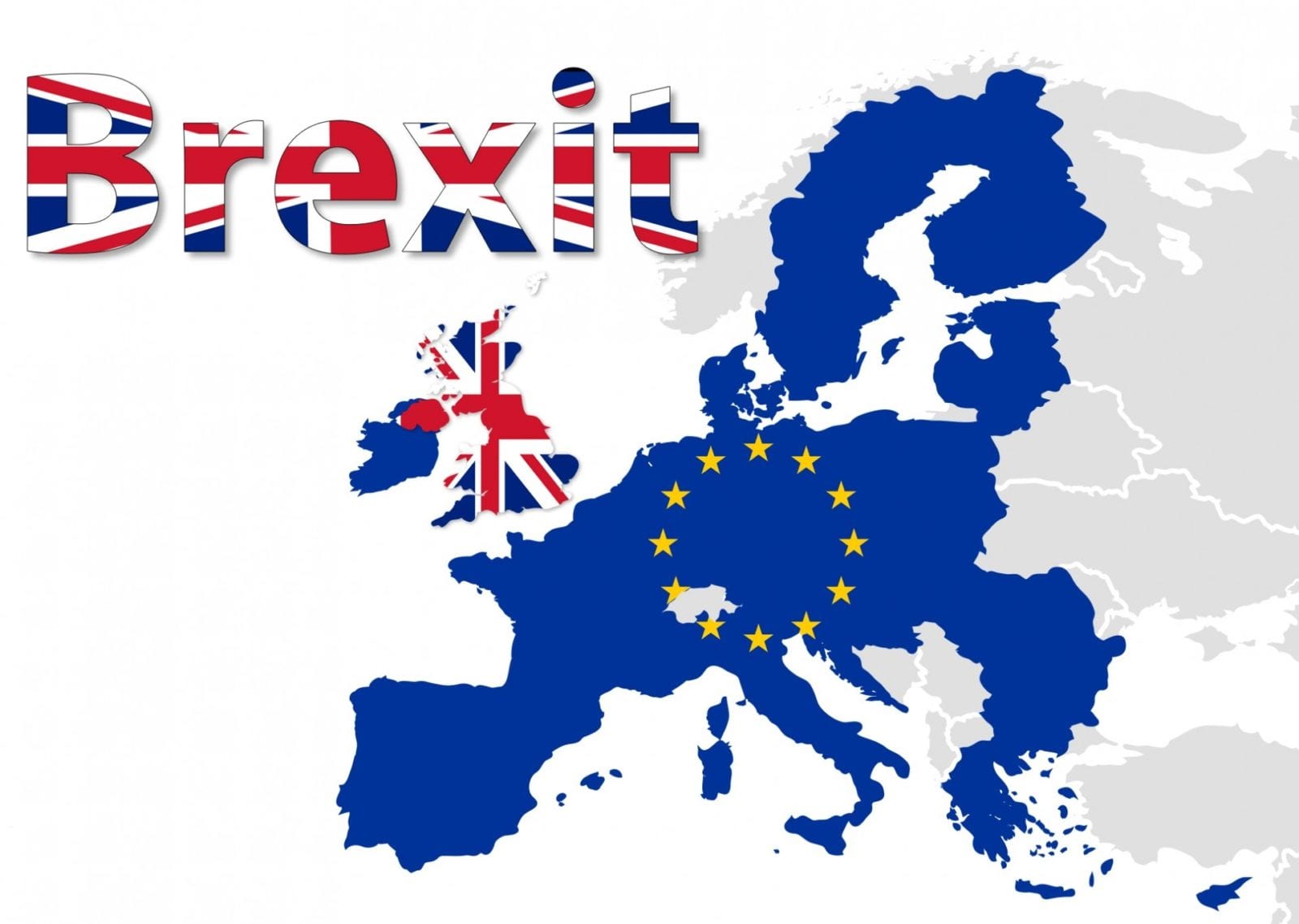 What does Brexit mean for travellers?
So Britain has voted to leave the EU (you might have heard about it!) and nobody quite seems to know what happens next. On this page we'll aim to briefly answer the question of what does Brexit mean for travellers?
---
Short-Term Consequences of Brexit for travellers
Freedom to Travel
Initially at least this isn't likely to change anything in terms of visas or entry requirements for UK travellers. If you have trips booked over the next 12 months or are planning on travelling in the near future, you can relax. Britain first has to trigger Article 50 of the Lisbon Treaty to commence a 2 year negotiation period on exactly how it will leave the EU and even that can be extended. Therefore it is almost impossible for Britain to leave the European Union before 2019 and many experts have suggested it could take 5-10 years before Britain is actually out.
Therefore for the next 2-3 years at least, Brits can travel abroad as they do now and can move freely around the European Union countries, staying as long as they want and even working there if they so wish. There is no need to get a new passport or anything like this as Britain will remain a European Union country for the next few years.
Cost of Travel
The most serious short-term consequence of Brexit for UK travellers is the decrease in value of the British Pound. It crashed in the messy aftermath of the referendum and two weeks on is still trading considerably down against the Euro and particularly the US Dollar. £1 is now worth $1.30 (compared to around $1.45 in the weeks before the vote) and €1.17 (compared to €1.27 in the weeks before the vote).  When you consider 12 months ago £1 would get you around €1.40 and $1.55, you can see the economists are not talking out of their arses when they say there has been a huge fall in its value.
Although currency markets clearly can be quite volatile, for Brits travelling abroad in the near future this almost certainly means one thing. Your trip is going to cost more. In the Eurozone, you may find yourself spending 15-20% more than a comparable trip just one year ago. Travelling outside the EU is also likely to be more expensive as the British Pound has lost value on almost all currencies over the few weeks since the vote. A trip to the United States is also likely to be 15-2o% more expensive now and given many currencies around the world are either pegged to the US Dollar or closely linked to it, a strong dollar and weak pound is generally bad news for Brits travelling abroad.
Many budget airlines have also indicated their prices will go up as a result of the Brexit vote but there has been no real evidence of this so far and nor should there be until Britain actually leaves the EU. That said the depreciation of the Pound will make flights on European airlines like Ryanair or Vueling slightly more expensive as they calculate their fares in Euros and convert them to Pounds for British customers.
Working & Living in the EU
While Britain remains an EU member, which as mentioned previously it will do for the next few years at least, you are still free to go and work and live abroad in the EU. This means teaching English on the continent or taking jobs at summer camps or ski resorts is still very much possible in the immediate future.
---
Long-Term Consequences of Brexit for travellers
Freedom to Travel
One of the greatest misconceptions about this whole Brexit thing is that Brits are suddenly going to need visas just to go on short trips to Europe. That simply is not going to be the case. Even now you can visit almost every non-EU European country without any need for a visa (Russia being the most obvious exception). Places like Norway, Switzerland, Serbia and Macedonia are not in the EU and there is no need for a visa to visit them.
Will you have to go through passport control when you head to/from Europe? Yes but you already do! Britain is not in the Schengen Zone which allows borderless travel across much of Europe but not between the UK and the continent. The only change could be between Northern Ireland and the Republic of Ireland which currently has a special agreement which may need to change if and when Britain leaves the EU potentially leading to border checks in Ireland. Likewise were Scotland to vote to leave the UK but stay in the EU, border checks may come in on the England-Scotland border as it would become an EU border.
If and when Britain finally does leave the EU, you most likely won't even have any longer waits at passport control. You may have noticed signs saying things like 'EU citizens & Swiss Nationals' at passport control and that may well just be extended to '& British nationals' depending on the terms of Britain's eventual exit.
Will I need a new passport if Britain leaves the EU?
You may also have noticed that your current passport contains very clear markings indicating that the United Kingdom of Great Britain & Northern Ireland is an EU member state. Most likely these will just be phased out with new passports issued without EU markings.
Working & Living in the EU
If Britain wants full access to the free market, it will almost certainly have to agree to open borders, one of the main reasons why 52% of people voted leave. If it does then it would mean EU citizens would remain free to come and work in the UK and Brits could still live and work or continue working in the EU.
If it doesn't then the UK will most likely have to reach a new agreement with each individual member state, which clearly could take a while.  At the very least there are likely to be more bureaucratic obstacles in the way of Brits wanting to live and work abroad such as work permits and work visas. It's highly likely that Brits will still be able to live and work in the EU particularly somewhere like Spain, which is pretty broke and has around 750,000 Brits already living there, something that helps generate money for the Spanish economy.
Cost of Travel
The long-term effect of Brexit on travellers is somewhat less clear. Certainly currency markets are very hard to predict but there is a good chance that the Pound will recover to some extent as the turmoil settles down and things become a bit clearer.
Many have speculated that the Brexit could lead other EU countries to hold referendums and potentially leave the EU, which may struggle to survive were another major power like France to leave. Events like that could send the Euro spiralling which would in theory make Europe cheaper again for Brits although regional instability isn't likely to do wonders for the Pound either so it could lose ground on other currencies around the world.
This is all speculation to an extent so perhaps the most important thing for budget travellers would be to keep an eye on exchange rates and Brexit-related news and bear them in mind when budgeting for your next trip. Most of our travel budgets were published or updated a few months before the Brexit vote and although we will ultimately update them all again, you may be wise to use the US$ figure for now as your reference. Use xe.com to convert it to Pounds at the latest rate and calculate how much your trip might cost.
If you are worried about not having enough funds, you might be wise to put off booking trips too far in the future as the markets are still quite volatile and any further depreciation of the Pound could leave you with a big hole in your budget by the time your next adventure comes around.
The Cost of Flights
If Britain does ultimately leave the single market then it is highly likely that Brits will have to pay more for flights to the continent. EU free market rules encourage competition and have helped contribute to the emergence of dirt cheap fares to the continent.
Even the cost of flights further afield could potentially go up with some airlines suggesting they may opt for major European airports like Amsterdam, Frankfurt or Paris as the base for their inter-continental flights rather than UK airports meaning Brits may have fewer destinations they can fly direct to and would need more connecting flights.
Duty-Free
This one is a bit of a double-edged sword. Brexit is likely to mean a return to the days of Brits bringing in Duty-Free goods from the EU but with more limits on what you can bring in. Currently you can bring in an almost unlimited quantity of goods from the continent but you have to pay duty on them. So Brexit will mean cheaper prices for things like alcohol and cigarettes when bought abroad but more restrictions on how much you can bring back into the country.
Roaming Charges
The EU recently agreed to scrap roaming charges making the cost of using your mobile across Europe considerably cheaper when it fully comes into effect in June 2017. When Britain finally leaves the EU, the UK government may well scrap that along with many other EU regulations making the cost of using your mobile across Europe more expensive again.
---
This article was published in July 2016.
---