10 Most Difficult Countries to Travel in
Travelling isn't always fun and pain-free and there is a seemingly endless list of things that can go wrong on the road. Some countries however go the extra mile in making things difficult for travellers and the freedom of travel can quickly turn into a bit of a nightmare. These are ten of the worst countries to travel in:
NOTE – This article was published in July 2011. There are probably a few other countries that'd feature pretty high now!
---
10 Most Difficult Countries to Travel in
---
1. Somalia
The Main Problem: Pirates, Civil War, Islamic Militants
Yeah, Somalia's not great for backpacking at the moment. The capital Mogadishu was once quite an impressive and stylish city. It's not any more. The city is now considered the most lawless and dangerous in the world. You've probably heard about the Somali Pirates who crop up in the news every now and then. In summary don't go, you might die.
2. North Korea
The Main Problem: Brutal Communist Dictatorship
It's fair to say that North Korea isn't really suited to independent travel. This weird country is only possible to visit by organised tours and you will be accompanied by government officials at all times who will do all they can to show you the best of North Korea and hide the mass poverty that exists here. Would make a fascinating visit no doubt, but don't expect any sort of freedom to speak your mind or go where you want.
3. Afghanistan
The Main Problem: Warzone
The capital Kabul is actually pretty safe, but the Taliban still control many parts of the country and needless to say aren't overly fond of Western visitors wandering through their turf. Most of the south and west is basically a warzone that the Afghan government has little control over.
4. Pakistan
The Main Problem: It's Dangerous
In days gone by Pakistan was a wonderful country to visit. Today however with rising Islamic extremism, a spill-over of the Taliban from Afghanistan and the odd US drone missile dropping in the country it's now pretty dangerous. Hopefully one day the situation will improve and travellers will return to take in the vast history, ancient cities, stunning Northern mountain ranges and of course Osama Bin Laden's house in Abbottabad (future backpacking hotspot!).
5. Canada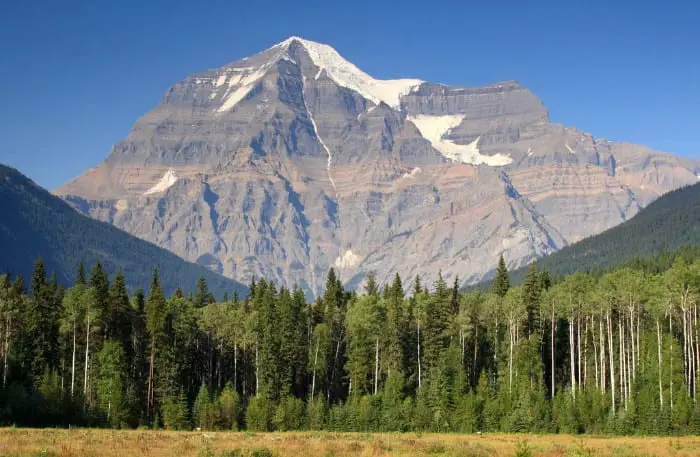 The Main Problem: Thousands of Miles of Nothing
It may seem a little harsh putting Canada on this list alongside some of the world's most dangerous places. Yes, Canada has some cool cities but there are a few problems that make backpacking in the traditional sense next to impossible. The country is blooming huge, the cities are often 1000's of miles apart (Montreal is closer to London than it is Vancouver) and there's not really anything in between them.
Read about the cost of travel in Canada.
6. Saudi Arabia
The Main Problem: Most Backpackers don't follow strict Islamic Principles
The Middle East isn't exactly a backpacker's heaven and is often a difficult place to visit. If you have an Israeli stamp in your passport you won't even be allowed into Saudi Arabia or many other countries in the region. This oil rich nation is also pretty expensive and doesn't exactly have much of a budget accommodation scene. If you make it in at least there's the buzzing nightlife to look forward to. Errrm maybe not, No alcohol, no nightclubs, no music, no mingling with unrelated women! Sounds like a blast.
7. Monaco
The Main Problem: Extortionate Rip-off
The French principality may well be the millionaire's playground but it certainly doesn't cater for backpackers. Hostels don't exist as rents are so high here it is virtually impossible to make any money out of people travelling on a budget. The cheapest hotels are likely to set you back well over 50 Euro's per person. Just about everything else including food and drink is very expensive so if you do come here, do it a day-trip from one of the nearby French or Italian towns which are still pricey but by no means as bad as Monte Carlo.
8. China
The Main Problem: Paranoia & Bureaucracy
China is a fabulously diverse country with more history and tradition than perhaps anywhere else on the planet. The problem is that the country is bureaucratic to almost farcical levels. Getting money out of the bank or exchanging cash can take up to an hour, with huge bank queues and a mountain of paperwork to fill out for a relatively simple procedure. To go online in an internet cafe you have to hand over your passport and have your photo taken. There are just several completely unnecessary hassles to deal with which can make travel in China a right pain.
9. Russia
The Main Problem: Big & Traveller Unfriendly
The only thing that saves the country is the great Tran-Siberian railway which is a long but wonderful adventure into deepest Russia. There's also some pretty cool hostels in Moscow and St Petersburg, which features in our itinerary for backpacking the Baltics, but the hassle and expense of getting a visa sorted plus the lack of English (or any other foreign languages) spoken or on signs, even in the main cities makes things difficult. Moscow is horribly expensive and the rest of the country is enormous to try and get around and not really tourist friendly.
10. Venezuela
The Main Problem: Western Prices in South America
Easily the most difficult country to travel in, when it comes to South America. The country is fairly wealthy thanks to its oil reserves and therefore isn't as dependent or interested in tourism as other countries in the region. Add into that President Hugo Chavez's official exchange rates which are designed to fleece tourists. If you stick to these your trip to the country can end up costing you a small fortune.
---
This article was published in July 2011.
---