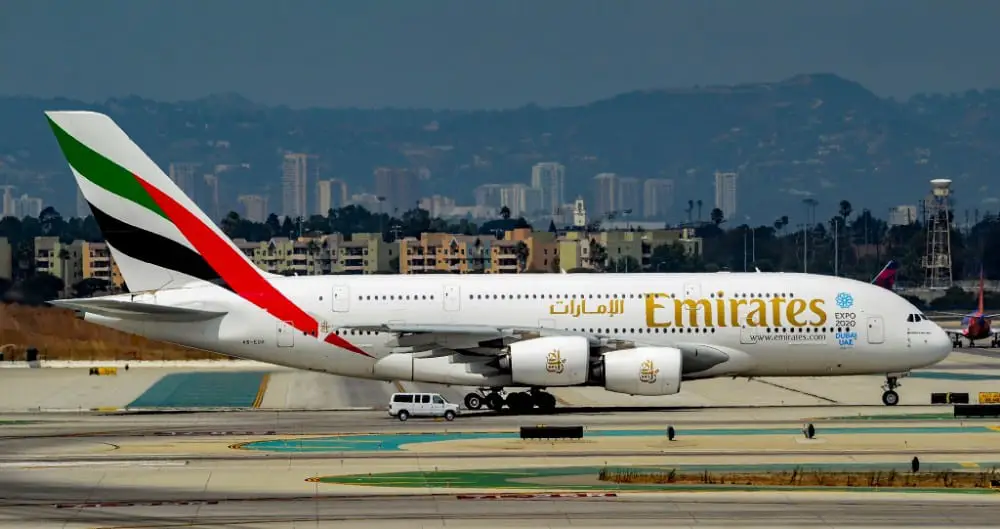 How to Find Cheap Flights
How to Find Cheap Flights
The more you travel the better you get at locating those bargain flights. However it is incredible how often travellers seem to pay well over the odds for flights when half an hour or so of research and a bit of flexibility could have saved them literally hundreds of dollars/pounds/euros/etc. Before you book anything, have a flick through this page and follow some of our tips and you can at least be confident that you have found a reasonably-priced flight.
---
Long-Distance Flights
This will probably be by some distance the single biggest expense of any backpacking adventure. Given the lengths budget travellers go to in order to save a few bucks when they're abroad, a bit of research is surely well worth it here when the potential savings are huge. Also make sure that you fully understand your passenger rights in the event that you encounter flight delays or even cancellations, both of which can be not only disruptive but add to the overall cost of your trip.
Booking long-distance flights can be a confusing process for the uninitiated. Most flights are sold directly on the airline's website as well as by dozens of travel agents. The price for a ticket on exactly the same flight can vary greatly depending on what website you visit and booking through the actual airline is often most expensive of all.
Use Flight Comparison Sites to Find the Cheapest Fares
It is always a good idea to use flight comparison sites like Skyscanner to hunt down the cheapest fares. If you're looking for some travel inspiration, in the destination field type 'everywhere' and it will quickly give you an idea of what countries are cheap to fly to and which are way out of your budget.
Likewise type country names instead of cities if you're open about where you begin or end your trip. e.g. If you want to go to Bangkok there might be flights to Phuket which are $100+ cheaper. You could then book a separate connecting flight to Bangkok which will probably be $30 or less on a local budget airline and you will save a considerable amount overall and get to visit more places.
Being flexible is definitely the key to saving money on flights. Instead of specifying exact dates, select the month you want to travel and you'll get a much better selection of flights.
Other useful flight comparison sites include farecompare & kayak but in essence they all do the same thing.
Note also that it is often cheaper to fly indirect, with the airline hubs in the Middle East good spots to transit for long-haul flights.
Student and Youth fares
If you're a student or under the age of 26, you sometimes get special discounts that don't come up when you search on flight comparison sights. Likewise there can be discounts for teachers or health workers, so it's worth looking into this as you can make some nice savings by booking with companies that offer these kind of discounts.
Why we don't recommend Round-the-World Tickets
We'd generally advise against getting a round-the-world ticket for two main reasons:
1) The world is large and the general consensus amongst travellers seems to be that trips were you stay and get to know one region are more rewarding than those where you hop from continent to continent. While you will visit a greater variety of countries unless you literally have a year or more to spare then it's hard to really take your time and truly take in the places you visit.
2) If you do have a long time (for example a gap year trip) then it's better to go with the flow than intricately plan your trip in advance and book flights when you've no idea how your trip is going to pan out.
Before your trip you don't know who you're going to meet, which places you'll like and want to stay for ages or which places you'll hate and want to be on the next flight out of. Many of the round-the-world tickets are fairly inflexible so although they may seem cheap at the start, when your plans change (they will!) and you have to re-schedule flights there will be extra charges to contend with.
If you do choose a RTW ticket then be clear as to the exact terms and conditions before you book it and make sure it offers a fair degree of flexibility.
---
---

---
Short-Distance Flights
For shorter flights within one region, then budget airlines are definitely the way to go and if you are reasonably flexible with dates and times then you can find some fantastic deals. You can still use a flight comparison site to locate cheap routes and fares and get a broader picture. However prices are constantly changing so you might want to go directly to the airlines website in this case. Unlike with long-distance flights it is normally cheaper to book directly through the airline for short budget flights.
Some of the World's Cheapest Budget Airlines
Budget Airlines in Europe
Ryanair: 'The airline with the lowest fares and best on-time record' is the company motto and to be fair lives up to this for the most part. However 'The airline with the worst planes that fly to the arse-end of nowhere' may be more appropriate. The planes are cramped with no leg room and often the airports they fly to are as much as 100km outside the city so check before you book. Booking alone isn't a pleasant experience as you desperately fight through their terribly annoying website where you'll have to decline about 500 unwanted extras before you can eventually confirm your booking.
Easyjet: The other major European budget airline. Large number of routes and some equally cheap flights as long as you book a few weeks in advance and don't fly during peak periods like Christmas and Easter when fares skyrocket. Very marginally better than Ryanair but they still pack you in like sardines.
Wizzair: Quite handy for flying to Eastern Europe with flights to pretty much all the major cities in the region and fairly cheap too.
Vueling: Spanish budget airline. It's much cheaper to fly Vueling between Spanish cities than it is to get the train and alot quicker than getting the bus. Some flights to other countries too although you might find one of the others are cheaper.
Budget Airlines in Asia
Air Asia– Probably the biggest and best of the budget airlines in Asia, there are flights to a large number of destinations now inluding some Australian cities.
Lion Air– Very cheap airline for getting to and around Indonesia's islands. Bit of a dodgy safety record though… Travel at your own risk!
Budget Airlines in the North & South America
For some reason budget airlines haven't taken off as much (pardon the pun) here as they have in Europe or Eastern Asia.
Spirit– Flying Spirit is again not a particularly pleasant experience (bit of a trend here). However you can get some fabulously cheap fares on tickets from Fort Lauderdale (it's by Miami) to cities across Central America and the Caribbean and a few destinations in Colombia and Peru.
JetBlue– Similar to Spirit. Lots of flights between US cities and a few into the Caribbean and Latin America.
---
---
A Few Tips for Booking Flights
1) Tuesdays and Wednesdays seem to be the best days to look for flights. Many airlines slightly reduce their prices on these days before hiking them back up at the weekend (no idea why this happens!).
2) There isn't an exact science to how far in advance you should book your flight and it does vary from flight to flight. Anything over 6 months before travelling is way too far in advance to get a really good price and anything under 10 days you're generally leaving it too late and prices tend to rise. 15-25 days in advance is a often the time when you get the lowest prices. However for popular routes and certainly for ones during say European summer holidays you might want to book a few weeks before this period.
3) Midweek also tends to be the cheapest time to actually fly. If you don't have a job which chances are you don't if you're going on a backpacking trip then you can afford to be very flexible compared to your average Joe who is more likely to need to travel at weekends.
4) Be aware of any Holidays that coincide with the dates your looking to fly. Budget airlines have been known to increase prices from 40 Euros to ridiculous figures like 400 Euros during peak periods.
5) On budget airlines there are no savings made by booking return flights. Generally flights must be booked individually so two one-way flights will be the same as one return. However for long-distance flights and on non-budget airlines it usually works out much cheaper to book a return ticket.
6) For short trips of under a week try and travel with just hand luggage as one item of hold luggage can often be more expensive than the flight itself. Make sure your bag or suitcase fits in the overhead compartment though as budget airlines regularly charge extortionate fees to passengers who turn up with over-sized luggage.
7) Flying indirect is often cheaper for long-haul flights. For example flying from Europe to Southeast Asia via an airport in the Middle East is often more cost effective than going direct.
---
This article was published in October 2013.
---