Backpacking in Leon, Nicaragua
Sandinista Fever in Leon, Nicaragua
Viva La Revolution!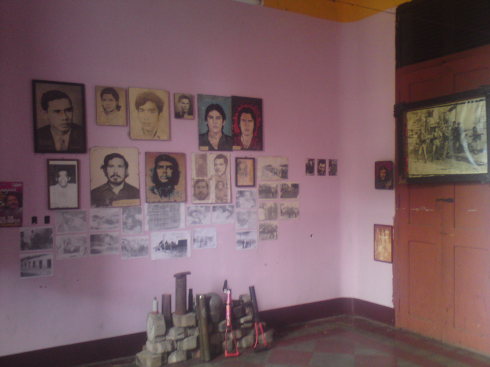 Leon is a rebellious city in every way. It is totally different from its conservative rival Grenada and all its picturesque churches and attractive streets. Pretty it may not be, but Leon more than makes up for that thanks to thepassion of the people and a history that includes a violent and ultimately successful struggle for freedom.
The Sandinista revolution that took place in 1979 was largely inspired by events in the city which has always been traditionally left leaning ever since Nicaragua gained independence from Spain in 1821. Daniel Ortega, the driving force behind the revolution is the current president and remains extremely popular in this city. Visit the Revolution Museum (above) in the main square for a passionate if rather one-sided tour of the small museum (in Spanish) which houses many photos and artefacts charting the rebel uprising.
It's all in the Walls…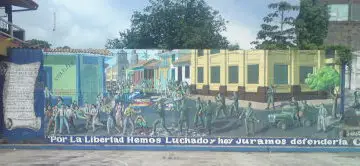 One of the many fascinating things about visiting Leon is keeping an eye out for the street art and politically motivated graffiti on the walls around town. Some of the murals are strikingly artistic and tell the tale of the revolution perhaps better than any museum could. The graffiti is of the pro-Ortega, anti-US variety and while in other parts of the country you feel it could be part of some sort of government agenda, here you sense that it truly reflects the views of Leon's loyally pro-Sandinista residents.
There are also still probably thousands of bullet holes that scar the cities walls following the fierce fighting that took place here in the build-up to and during the revolution. These are particularly noticeable around the main square.
Backpacking in Leon = Mojito Time!!
There are some cool bars in Leon and you'll meet some colourful characters as you make your way around them. Leon is popular with travellers so there is a healthy international presence in some of them but those with a more local feel are well worth checking out. The city also attracts all sorts of liberal minded people from across Central America and the Caribbean with a healthy Cuban presence notable. It's the sort of place you can go for a wander and it won't be long before you discover a cool spot for a cheap evening cocktail. Mojitos are the drink of choice and you'll find special deals on them in various bars and hostels around town. There is a real party vibe in some of the hostels, with Big Foot Hostel leading the way with parties and random drinking games. Free mojitos all night for the winner!
Out of Town

There's plenty to see and do outside of town. Hop on a bus and you'll be into beautiful Nicaraguan countryside in no time at all, and the pace of life takes a sudden drop from the hustle and bustle of central Leon's markets. The Pacific Ocean is only 20-30 minutes away on the bus where you will find almost deserted long beaches. It can be fairly chilly thanks to the high winds that make for some huge waves and great surfing but often somewhat dangerous swimming conditions.
Some of the hostels also organise trekking trips to the nearby volcanoes, where you can even try your hand at volcano-boarding! You can also volunteer for several months as a hiking guide for an organisation which raises money for local street kids.
---
This article was published in December 2011.
---