Visa Requirements- Intro
Intro|South America|Asia|Africa|Oceania|Europe|North/Central America

Sorting out visas can be one of the most annoying parts of planning travel. Luckily it is possible to travel to many countries for free and stay for several months without a visa. That said the whole immigration/emmigration thing can still be stressful so hopefully this section will help you a little.

Bordertowns, Immigration & Emmigration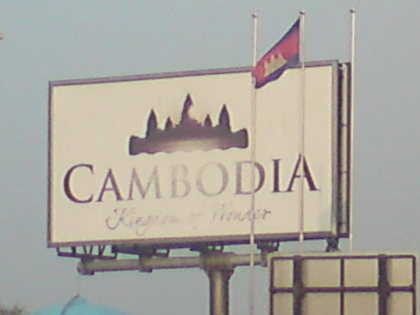 Bordertowns are often fairly unpleasant places, full of scammers and sometimes corrupt customs and immigration officials whose main purpose in life seems to be to create as much hassle as possible for travellers. No i'm not a terrorist, no i'm not smuggling any illegal substances and I definitively don't have swine flu!
It is important to remember however that even if these people may seem heartless and rude and lacking in any sort of sense of humour (seriously don't try any jokes with these guys) they are are also the people who decide whether you can come into their country. So against your better instincts you need to be polite and civil with these people (okay they're not always that bad). If you've done your research and have any necessary visas then 99% of the time although time-consuming and irritating, you will have no problems. Trust us you don't want to end up stuck in some depressing bordertown, if you've ever been to Poipet, Cambodia you'll know what we mean.


Do I need a Return Ticket?
A quick word on return tickets which are officially required by some countries. Generally speaking this isn't much to worry about and you may never be asked to show one.
However it is a good idea to prepare a fake flight ticket home before you set off traveling. It's not hard to do, perhaps use an old e-ticket (check your emails) and do a bit of editing and that should be enough should you ever be required to show a return or onward ticket.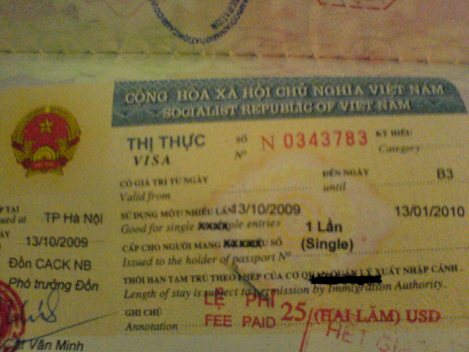 If you don't have one then do some googling maybe, or just type something official looking. It's often airlines who are more likely to ask to see it and than border officials because they are paranoid about you not getting let into the country, in which case they would have to transport you back home.

Does it Matter Where I'm From?
Yes! If you're from the UK and want to know which countries you need a visa for, this section should help you. Select the continent above, these are the visa requirements for more or less every country in the world (research took place in 2011).
If you're not from the UK then you might want to look elsewhere as rules are often different depending on your nationality. Countries like to play a rather childish tit for tat game with each other when it comes to entry requirements for their respective citizens so if you're visa costs alot it's probably best to take you're anger out on your own government just as much as the country you visited.

If you aren't British you may still find some of the info helpful as visa restrictions are likely to be similar to these especially if you are from another EU country. If you are from the USA then look elsewhere because many countries like to rip off American travellers and charge you excessive fees for entering their countries. Sorry that's just the way it is!

Visa regulations do change all the time so please let us know if you found the situation has changed.



Do I need any Vaccinations to be allowed in?

Rarely, but some countries in Africa and South America require you to have a yellow fever certificate to show you are vaccinated in order to enter the country. It is certainly worth getting this if you plan on travelling to any Yellow Fever affected areas. Otherwise it is a good idea to get the strongly reccomended vaccinations but you're very unlikely to need to prove you've had them to gain entry to a country. See ourvaccinationssection for more info on this.



Choose your continent for the visa requirements for UK citizens:

South America | Asia | Africa | Oceania | Europe | North & Central America