A Guide to Teaching English Abroad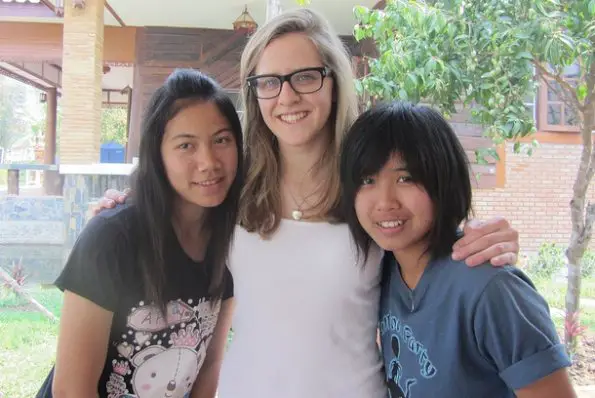 Teaching English is a great way to travel and live in other countries and is probably the easiest way to find work abroad if you happen to be a native English Speaker. This guide should give you a basic introduction to teaching English in a foreign land.


Basic Lingo
TEFL- Teaching English as a Foreign Language
TESOL- Teaching English to Speakers of Other Languages Basically they mean the same thing. In this guide we will mostly use TEFL for no reason other than it is one letter shorter than TESOL :)


Get Qualified
There are various different types of TESOL/TEFL certificates out there and it can seem a bit confusing at first. Although it's possible to teach English without a formal qualification, it's advisable to get one and for most jobs it is a necessity.

In your initial research into the whole TEFL industry you will probably come across numerous different websites and language schools telling you why you should do their course. It is very important to note that not all TEFL qualifications are the same and in fact some are hardly worth the paper they are written on.

There are two qualifications that stand out from the rest and in the opinion of many in the industry (including me) are the only ones really worth bothering with.

These are:

1) CELTA
2) TRINITY CERTIFICATE IN TESOL

They are very similar and typically involve a fairly intense four week course with six hours of actual teaching practice. The Trinity involves teaching children for at least one class, whereas the slightly more common CELTA doesn't but in essence they are treated equally by prospective employers. You can do the course in probably hundreds of locations around the world. It can be a good idea to do it in the place you would like to work once you're qualified as you may be provided with assistance in finding a job but be suspicious of any course that guarantees you work immediately after you qualify.

Other Qualifications include online courses and short-term ones such as weekend courses. These are fine if you want to get a taster for teaching English as a foreign language but aren't likely to aid you much in finding a job. There are some 4 week or longer courses that are very similar to the CELTA and the Trinity certificates but not regarded as highly by employers so you may as well just do one of the main two. CELTA or Trinity courses normally cost in the region of £800-1000 or roughly $1500.


Chances of finding work teaching English as a Foreign Language?
It varies from country to country but generally speaking it is often ridiculously easy to find an English teaching job. Better still from a travel perspective, there is a market for English teachers in practically every single nation on the planet. English is the international language so if you're a native speaker with a TEFL qualification you shouldn't have much trouble finding work. A degree is required in a few of the more academically minded countries such as many of those in the Far East but isn't a necessity in most places. Teaching English is by no means solely an option for native speakers and people from all kinds of different backgrounds end up making a living in TEFL.

There are numerous websites (see below) you can use for finding TESOL jobs and you can often land a job from abroad but it is normally just as to do a bit of research then show up in the country you want to work and take it from there. Employers will take your application much more seriously if you show up in person rather than send them an e-mail from the other side of the world with vague plans to come and teach English in their county.


Useful websites for looking for jobs:
There are lots of sites out there advertising jobs all over the world. Some of the better ones include:
TEFL.com
eslbase
eslcafe
totalesl

How much work is involved?

Almost everywhere roughly 20 hours a week of teaching should cover your living expenses. 20-25 hours is generally considered full-time in the TEFL world but some at least basic lesson planning and travel time between classes means it's not the always the cushy job that it might sound like. It's generally speaking not difficult work and can be quite rewarding but it's not for everyone. Teaching children and unruly teenagers can be tiresome. Adult classes tend to be easier but they will expect to learn something!


How Much Money Can I make teaching English?
You are never going to get rich from teaching English (unless you start your own language school) but if you happen to be a native speaker, it's generally very easy to find work. Pay varies from city to city, country to country and continent to continent and ultimately comes down to simple demand and supply. If the demand for English is high, but few teachers want to live/work there then wages will be high (e.g. Korea or Saudi Arabia where business with Western nations and companies is booming so people need English but few teachers want to live in a hot desert where most of the fun things in life aren't tolerated). Somewhere like Thailand that is more popular place for foreigners to live, has high demand for English thanks to a huge tourism industry but also has a high number of English teachers so wages aren't anything amazing but enough to live very comfortably.

In truth, although the job is pretty similar wherever you go, pay varies greatly across the world. In Latin America for example teaching wages are on the face of it extremely low yet will just about cover your living costs. Pay in Europe is much higher but so are living expenses so you'll do well to save much money while teaching in Europe. The real money is to be made in Asia, where working for 6 months or more in Korea or China for example should leave you with some sizeable savings to go travelling on or take back home. In English speaking countries, jobs are much harder to come by if you don't have much experience but there is still a market. Summer camps in the UK for example are fairly easy to get into and offer excellent potential to save up some money all be it over a short time period.


Other FAQ's
Do I need to know the local language to be an English teacher abroad?

No is the answer to this in the majority of cases. Of course it helps if you know a bit, but lessons can and in the opinion of many in the profession should be solely in English. You can use various prompts and materials to explain what you mean and even with weaker students it is relatively easy to get your point across.

Can I just quit after a couple of months if I want to visit somewhere else?

Well yes. Like any job you can quit if you don't want to do it anymore but you will almost certainly be asked how long you intend to stay for during your interview. It's up to you how honest you want to be and we wouldn't condone lying but many teachers do. A lot of English Schools around the world do tend to have a very high turnover of staff.

Is it better to apply for TEFL jobs from abroad or once you've arrived at your destination?

It's much easier once you've arrived but that doesn't mean you can't start looking before you hit your planned destination. Send out CV's to schools and you should at least be able to arrange a couple of interviews for when you do arrive.


Feel free to send in other questions to info@myfunkytravel.com or via twitter or facebook.